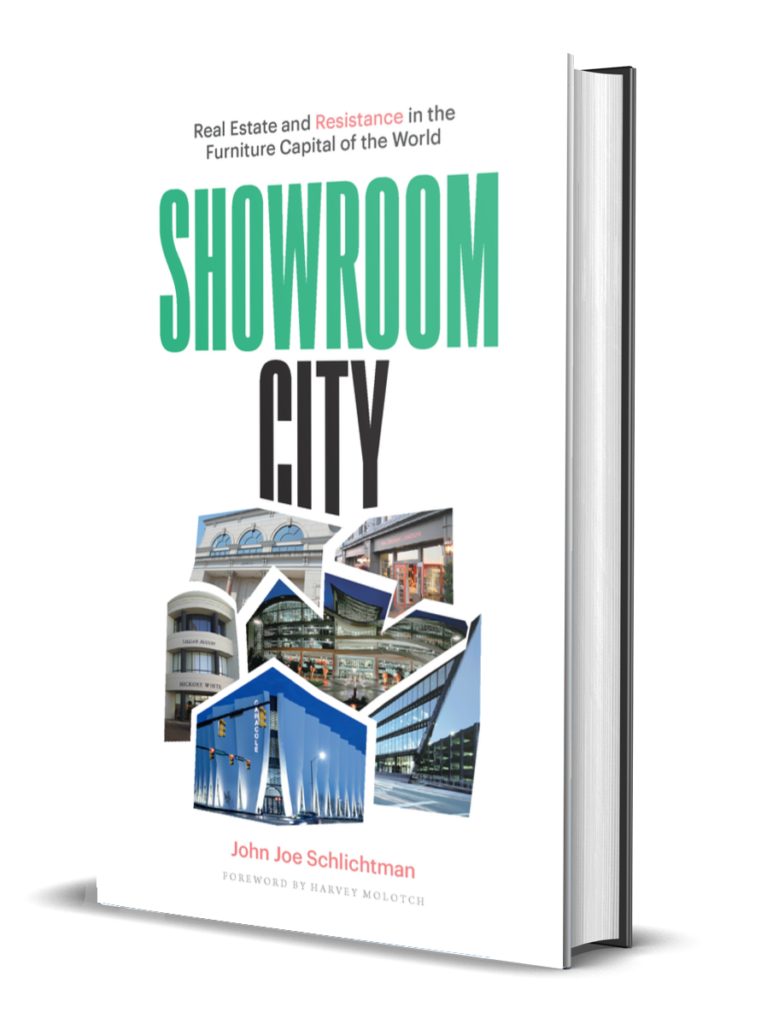 A unique and engaging account of local urban decision-making within the globalizing world

High Point, North Carolina, is known as the "Furniture Capital of the World." Once a manufacturing stronghold, most of its furniture factories have closed over the past forty years, with production shipped off to low-wage countries. Yet as manufacturing left, the city tightened its hold on a biannual global exposition that serves as the world's furniture fashion runway. At the High Point Market, visitors from more than one hundred nations traverse twelve million square feet of meticulous design. Downtown buildings—once courthouses, movie theaters, post offices, and gas stations—are now chic showroom spaces, even as many sit empty between each exposition.

In Showroom City: Real Estate and Resistance in the Furniture Capital of the World, John Joe Schlichtman applies an ethnographic lens to the global exposition's relationship with High Point after it defeated rival Chicago in the 1960s and established itself as the world's dominant furniture center. In recent decades, following trends in global finance, private equity firms were increasingly behind downtown High Point's real estate transactions, coordinated by buyers far removed from the region. Then, in one massive transaction in 2011, a firm funded by Bain Capital purchased every major showroom building, and the majority of downtown real estate was under one owner. 

Showroom City is a story of exclusionary growth and unchecked development, of a city flailing to fill the void left by its dwindling factories. But beyond that Schlichtman engages the general lessons behind both High Point's deindustrialization and its stunning reinvention as a furniture fashion, merchandising, and design node. With great nuance, he delves deeply to reveal how power operates locally and how citizens may affirm, exploit, influence, and resist the takeover of their community.